Jun
4
Mon
Global Forest Investments for Professional

@ Hotel Kiston
Jun 4 @ 9 h 00 min – Jun 5 @ 20 h 00 min

The course Global Forest Investments for Professionals is dedicated to anyone who wants to understand timberland investment universe fundamentals. This two-day long, intensive course, with internationally recognized experts in forestry investments, will provide you a broad range of necessary fundamentals in timberland investments, and will allow you to refine practical analytical skills for immediate application. This course will allow you to grasp the best practical knowledge in a short time, taking part in real case study examples, participating in timberland portfolio optimization workshop, and having discussions with top-class instructors and other course participants.
WHO SHOULD ATTEND
Forestry consultants and investment analysts
Timberland-investment professionals in developmental stages of their careers and forestry
Forestry students with focus on forest finance, economics and management
Young professionals in forestry or wood industry
Timberland owners and investors
Wood procurement professionals
Bioenergy project managers
Finance and accounting professionals and attorneys
Investment, hedge funds and bank managers
People interested in alternative, green investments
And anyone else who needs to understand the identification, valuation, and ranking of timber-dependent and forest-related investments.
WHAT CAN YOU EXPECT?
Presentations and discussions with world experts in Global Forest Investments
Practical knowledge and skills acquisition in a short time
Abundant networking opportunities
Super productive and great time!
INSTRUCTORS
Clark S. 

Binkley, Ph.D – MANAGING DIRECTOR, INTERNATIONAL FORESTRY INVESTMENT ADVISORS, LLC

Rafał P. 

Chudy, MSc. – 

CHIEF ECONOMIST, FOREST BUSINESS ANALYTICS SP. Z O.O.

Frederick W. 

Cubbage, Ph.D. – 

PROFESSOR, NORTH CAROLINA STATE UNIVERSITY
TUITION
Early Bird Rate if enrolled by 4th May – 275 EURO
Standard Registration – 395 EURO
For ALL International Forest Business Conference 2018 participants, we have prepared discount – 15% off.
Jun
6
Wed
Field Trip

@ Hotel Kiston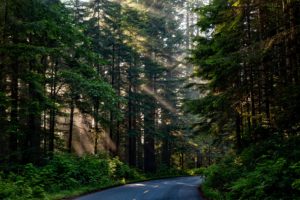 STEICO Laminated Veneer Lumber (LVL) facility in Czarna Woda.
Host: Piotr Łysiak, Chief Production Manager
STEICO develops, produces and markets ecological construction products made of renewable raw materials. STEICO is the European market leader for wood fiber insulation materials.
In September 2017, The STEICO Group produced the first Laminated Veneer Lumber (LVL) board at its new, second production line in Czarna Woda (Poland). The line has been installed in record time, with construction work more than nine weeks ahead of schedule.
Two months later, after The "80% performance test" has been successfully passed, the Group started its regular production. Installing the second production line has doubled LVL production capacity to around 160,000 cbm/a. The new LVL2 line runs 24/7 using four shifts and is mostly used to produce flange material for STEICO's Ijoists.
GreenWood Resources Inc. Hybrid Poplar Plantation in Zblewo
Host: Fabrizio Nardin, Operations Manager, European Regional Plantation
GreenWood Resources (GWR) is a globally diversified investment and asset management company specializing in the acquisition and stewardship of forestry assets. With more than 100 professionals working in field locations across North America, Latin America, Europe, and Asia, GWR develop unique investment opportunities with a disciplined management approach to meet investor objectives.
In Zblewo, field trip participants will be able to hear about GWR unique niche in the market and the company's combination of an exclusive focus on varietal forestry with intensive plantation management. The plantation in Zblewo will be 8 years old at the end of 2018, and participants will acquire knowledge about the plantation, how it was established and cultivated, and learn more about harvesting systems. GWR is recognized as a world scientific leader in proprietary elite varietals for the plantation forestry industry.
The Castle of the Teutonic Order in Malbork
1,5 hour guided tour
The Castle of the Teutonic Order in Malbork is one of the largest and best-preserved gothic stronghold in the world. Castle was built in the end of 13th century as a seat of Teutonic Knights Order and capital city of Order's State. The size of fortress is impressive. For its construction were used almost 5 millions bricks. During the ages Malbork was the seat of Teutonic Order's Grand Master. This is one of only few strongholds in the world which have never been captured in battle.
During 1.5 hours of sightseeing we will be able to see Grand Masters Palace, Great Refectory, many chambers and towers as also medieval daily use items, armours, weapon and hundreds of other amazing and totally unique exhibits. Malbork Castle is one of those places that anyone should see in Poland.
The field trip fee includes transportation, traditional Polish lunch, Malbork Castle guided tour, snacks and drinks.
Space is limited so reserve your seat.